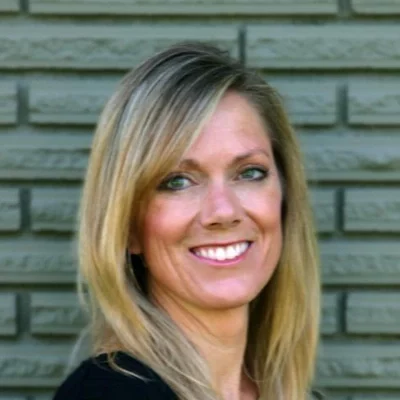 Chiropractor
Gina Yaritz D.C.
Dr. Gina Yaritz (Dr. Gina) is a 1991 graduate of Northwestern College of Chiropractic in Minneapolis, Minnesota. She grew up in Wisconsin and moved to Spokane in 1992 where she began her practice. She enjoys working with her patients and believes the key to getting quality care is in the teamwork between her and her patients.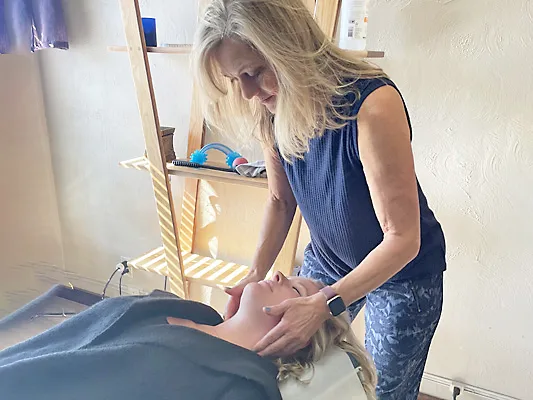 Dr. Gina likes to work with all areas of the spine, including the joint conditions in the hands and the feet. She uses several techniques including manual manipulation, activator/instrument, Thompson technique, Gonstead technique, and includes massage and pressure point therapy, and nutritional counseling in all her care. She treats any size of patients effectively and thoroughly. She also works hard to prevent her patients from having recurring problems and educates them regarding nutrition and lifestyle changes.
Dr. Gina has been a member of the Washington State Chiropractic Association and Spokane Chiropractic Association since 1992. She served as president of the Spokane Chiropractic Association for three years. Through her years of practice, Dr. Gina has successfully treated thousands of people who had been diagnosed with arthritis, fibromyalgia, headaches, vertigo, carpal tunnel syndrome, TMJ (jaw problems), shoulder problems, foot conditions, knee problems, and many more conditions. She enjoyed treating the cast members of the "Wiggles" when they came to Spokane. She has completed several classes regarding nutrition, spinal injuries, and extremity adjusting just to name a few.
On a personal note, Dr. Gina loves the outdoors. Her favorites are water skiing, snow skiing, biking, paddle boarding, kayaking, and almost all forms of exercise. In all, she tries to practice what she preaches with exercise and healthy eating.
All of our employees are professionals who love their job. You will experience this through the extra attention each of our patients receives in our office. Service that surpasses your expectations is our way of thanking you for choosing Central Chiropractic.
Dr. Gina was recently listed as one of Spokane's top 3 chiropractors by threebestrated.com©. This company rates the top 3 local businesses, professionals, restaurants, and healthcare providers in each city.

---
Dr. Gina's Hours:
Monday / Wednesday / Friday: 8am - 3pm
CHIROPRACTOR
MICHAEL MARCHESE D.C.
Dr. Michael Marchese graduated from Palmer College of Chiropractic-West in 2004. He was in private practice in Mountain View, California for four years and has been practicing in Spokane, Washington for just over seven years. He has done extensive post graduate training in cranial therapy, laser therapies, extremity adjusting and personal injury case management.
Dr. Marchese enjoys focusing on gentle and effective care of the neck, chiropractic care of children, and headache relief. He is currently working to refine a system for highly effective and efficient management of spinal conditions in an effort to help more people achieve their best outcomes as quickly as possible.
During his time out of the office, Dr. Marchese enjoys downhill skiing, reclined reading, and trying to keep up with his young son while they explore the Inland Northwest.
---
Dr. Marchese's Hours:
Tuesday / Thursday: 7am - 5pm
Friday: 8am - 5pm
Saturday: 9am - 11am
At Central Chiropractic you will find friendly and professional service. Amy, our office manager, will be able to answer most of your billing and insurance questions and will make you feel at home. When you meet her you will see why our office is such a friendly place. If you have any questions, please feel free to "ask the doctor" at drgina@spokanechiro.com. Thank you for visiting our site!
Holly has lived in the Spokane area all of her life. She loves helping others and being a massage therapist. She has a knack for client relationship building. She has worked with a diverse body of patients, including children, who are facing a variety of health challenges and has the ability to intuitively and compassionately understand people's complaints and ailments.
She likes to focus on specific bodywork, while maintaining firm or deep pressure, depending on the needs and wants of the patient. Her specialties are working on piriformis and sciatic problems, shoulder, and neck tension relief, plantar fasciitis, low back pain, chronic pain, such as arthritis or fibromyalgia, headaches, anxiety and stress relief, pediatric,, geriatric, and prenatal massage.
Holly is dedicated and strives to create a comfortable space for patients to embody an inward focus while maintaining a safe and nourishing environment.
OFFICE HOURS
---
Monday
8:00am - 3:00pm
---
Tuesday
7:00am - 5:00pm
---
Wednesday
8:00am - 3:00pm
---
Thursday
7:00am - 5:00pm
---
Friday
8:00am - 5:00pm
---
Saturday
9:00am - 11:00am
---
Sunday
Closed